Wow, the last week has REALLY flown by! At the end of last week, we traveled out to Asheville, NC. I spent the weekend at the Grove Park Inn and Chris and Emmy went to stay with his aunt and cousin in a town about 50 mins away.
Austin and Emmy.
My delicious flat bread pizza at the Market Place in Asheville.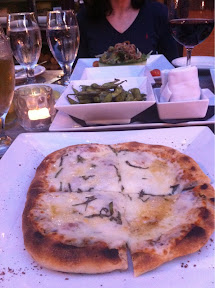 Grove Park Inn. You've gotta put this on your "go see" list. And while you are there, spend a few extra bucks and get a massage too!
On the plane back home, this picture must be from one of the five minutes that Emmy was happy. it was our fault, tried to fly too late at night.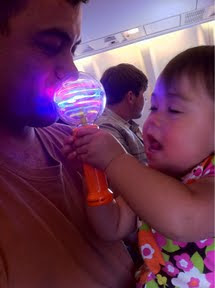 With Mimi and Papa on Brookside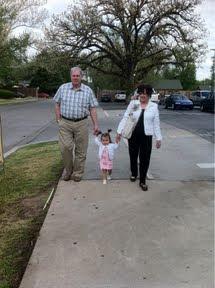 Chilling at the doctor's office for an asthma checkup. Everything looks good!
My roses are budding and blooming. Wahoo!!!!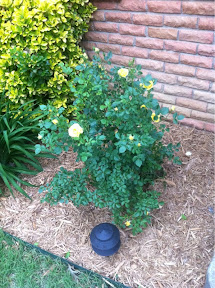 Happy almost weekend all!